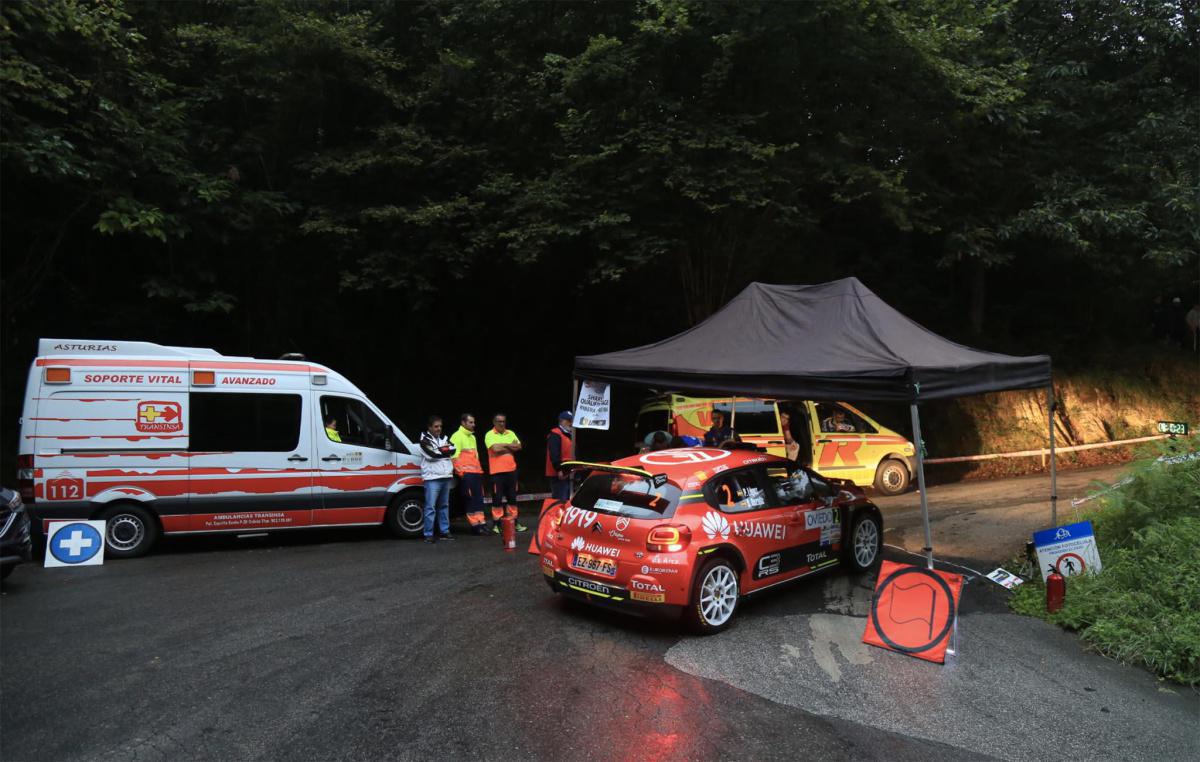 Llanera / Autocenter Principality
The 15.89 kilometers of Llanera have left two great novelties in this 56th edition of the Rally Princesa de Asturias-City of Oviedo. The first, that Cohete does not give a chance to his rivals and has returned to mark a scratch -the third of the day-, with an even better time than that of the first pass to the stage. The second is that Pepe López got out of the road when only there was one kilometer left to the finish line, what makes it easy for Iván Ares in both ERT Iberia and Cera.
Ares, who has left behind Pepe López, has been found in the gutter. His impressions on arrival, still with the tension of the test, leave little doubt: "We have done our best. I have not left anything. Shortly before arriving, I have seen Pepe López in a place that is incredible. It is a shame. . I just freaked out, "he told Radio Marca journalists, who are broadcasting the test live. The application of the Rally Princesa de Asturias-Ciudad de Oviedo has a section that allows you to listen to the station.
On the other hand, Chus Puras, feels more comfortable and is "improving times little by little", after the prick with which it began in his return to the competition.
The second passes have won in public, which takes advantage of the arrival of the weekend and the good time to live the competition in first person. The organization reminds all fans that they must reach the sections well in advance, attend the directions of the curators and look for safe locations.